APPLICATIONS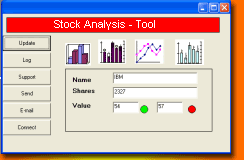 Software application is a very important tool in any business. From word processor to spreadsheet that stores your client information and handles your financial accounts, or maybe a database that handles the blueprints of your construction business, or a bioscience software that handles all the critical research information of your team. Whichever software you use, its there to help you. However, no single software is out there on the market that will serve all your specific needs. Even Microsoft is updating all its products from one version to another to satisfy consumer demand that is also changing. Does your business have an application to deliver your specific needs? If not, its time to make your business profitable and manageable.
ADVANTAGES:

Ulitlize your software application for maximum profitability.

Free yourself and employees doing manual task. Let your software application do the job fast.

Improve your productivity to a large margin.
WHAT YOU NEED:
1. A Software Application for your specific needs.

BizAndServices.com will develop a custom software application design to meet all your business requirements. Take advantage what technology has to offer to make your business grow
SUCCESS STORIES:
- Juliet Boysen has been managing her inventories manually. For over 30 years in business, her inventories have grown to more than a million dollars. BizAndServices.com have designed a software application that gave her the flexibility to manage her inventory, provide trace ability and accountability. Her service have improved by providing availability of the product, size, weight, shipping information, storage location, manufacturer, picture, price, description and many more.
BUSINESS OPPORTUNITY KNOCKS:
Contact us now for a free quote.
Do you have questions? We got answers.
me this opportunity information for my future reminder.
this opportunity information to a friend.